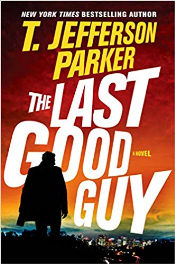 Book 3 in the Roland Ford PI series. What happens when Ford, still grieving the loss of his wife, is attracted to a beautiful, mercurial woman who is lying to him? When Penelope Rideout comes to Ford asking him to find her runaway teen-age sister, the information she gives him doesn't check out. Does Penny have a husband? Did her sister run away or was she kidnapped?
Checking the story, Ford's first taste of what's to come is lying in bed with a bullet hole in his forehead. The sister's taste runs to mature men (20-ish), and it appears from witnesses that she didn't object to being taken away in a white logo'd van. The logo is traced to a security firm. When Ford tails one of its employees, all hell breaks loose.
Filled with twists and turns and complex what-ifs, Ford must unravel the connections between the runaway teen, the security firm, a long-time white supremacy leader and his wealthy, not-quite-there wife, and the charismatic preacher of a peronality-driven white-is-the-right-color church. What he finds is not only chilling but, for the thoughtful reader, a deeply unsettling window onto the forces at play in America today.
It's a four, a mesmerizing read with enough puzzles, action, and emotion to keep any fan happy.
Many thanks to the publisher, Penguin Random House, and NetGalley for sending me a copy of this book.