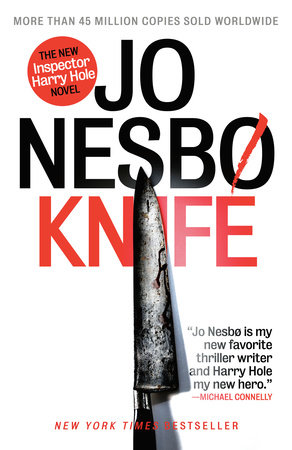 A Harry Hole suspense #12. Set in Oslo, starring brilliant but damaged detective Harry Hole, this book shouldn't be read without delving into prior works in this series. In fact, you should read #1 through #11 before you start this one. You're in for a wild ride following chain-smoking alcoholic Harry as he battles personal demons, the Oslo Police hierarchy, internal betrayals and intrigues, and a disastrous love life involving a myriad of fascinating women. Harry, despite his many obvious problems, is a major babe magnet. Oh, golly, I almost forgot the murders, all of them grisly and challenging, all solved by Harry and his almost-infallible gut, after hair-raising chases, searches, confrontations, and near-death moments.
Every writer owes their story the truth. Being nice to characters, sparing them grief or upset, simply isn't possible. This is the darkest moments of Harry's tumultuous life, and because I never do spoilers, there's not a lot I can tell you about the plot. A serial rapist who impregnates women so his bloodline will be continued is a primary character, but the novel is wide-ranging and follows multiple threads. One of them is one of the rapist's victims. Others are coworkers - after a dozen books, continuing characters abound - and former lovers, drinking buddies, people Harry's punched out, and frustrated supervisors who try to contain a brilliant detective who won't follow orders. In fact, the plot lines are so disparate and fractured it's sometimes difficult to keep track of things.
But. Reading a Jo Nesbo novel is always rewarding for the reader who loves intrigue and brutal honesty, flayed emotions and graphic but never gratuitous violence, and an array of baddies second to none. If you like Dave Robichaux, you'll love Harry. If you like Jack Reacher, you will adore this thinking-person's hero.

Here's a short video on the author talking of Knife: https://jonesbo.com/book/knife/