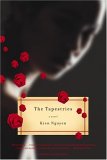 We rarely get to read about Viet Nam prior to what is called in that country The American War. For that reason alone, this novel was a pleasure to read. Set in 1916, when the French were solidifying their control of Indo-China, in and around the ancient imperial capital of Hue, the story opens as the unlovely Ven is married – by contract to an unknown male – only to discover her husband is seven years old. She is now merely his nanny, an unpaid drudge to the wealthy family who tricked her.
Click below for more...
But the French have arrived and things are changing, not least the lives of this powerful, arrogant and wealthy clan. While the conversations are stilted and a bit tedious to read, perhaps that's how they talked back then. This look into a long-ago, exotic world might make a good book club read. A 3, but well worth your time, if only for the way the humble Ven manages to survive and ultimately find a life of her own.
Find more no-spoiler book reviews at
www.nuts4books.com